Date/Time
Date(s) - 09/10/17
2:00 pm 6:00 pm
Location
Our Lady of Grace Catholic Church
Categories
First Annual San Fernando Valley Interfaith Solidarity March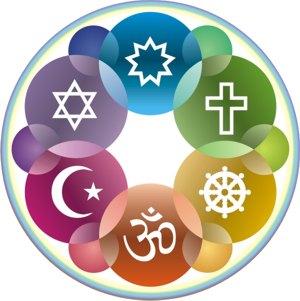 The Sepulveda Unitarian Universalist Society (SUUS) will be co-sponsoring the First Annual Valley Interfaith Solidarity March, organized by the Valley Interfaith Council (VIC) on September 10th.
Those who can't march are encouraged to join us for the opening and closing programs with shuttle service between.
WHO?
For All People of Faith and Conscience
As a symbol of solidarity and unity with our marginalized communities, neighbors and colleagues, we invite you to march with us between several select houses of worship in between Encino, Tarzana and Reseda in the San Fernando Valley.
WHAT?
In commemoration of the 16th anniversary of 9/11, we reject violence in the name of religion. We will walk and work in solidarity with communities impacted by hate. On this day we will celebrate and promote our common humanity.
WHERE?
The 2 mile March begins at the Our Lady of Grace Catholic Church on the corner of Ventura Blvd., and White Oak, followed by a stop at Temple Judea, and brief stops at other places of worship and ending at the Islamic Center of Reseda on Victory Blvd.
SPONSORS * (as of 6/20/17)
The Sikh Coalition
Institute for Religious Tolerance
Peace and Justice
Muslim Women Speakers
Temple Judea
Our Lady of Grace Catholic Church
CLUE
Temple Beth Hillel
Caring Across Generations: Faith-based Los Angeles Alliance
Islamic Center of Reseda
Rotary Club of Woodland Hills
To join as a sponsor, to volunteer and/or to donate water and refreshments, contact:
Soraya Deen sorayaspks@sbcglobal.net (818) 395-2032
Marsha Novak marlynov@gmail.com. (818) 439-4994
Pedro Virgen pedrovirgenolg@earthlink.net (818) 355-5442
Rabbi Jim Kaufman rabbikaufman@tbhla.org (818) 388-2281