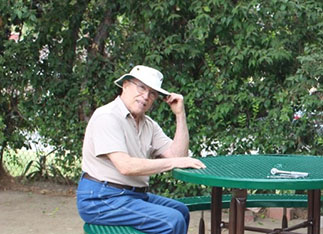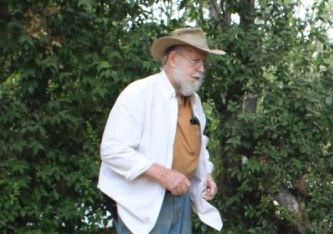 Many things on 60 plus years old buildings go wrong, frequently. And magically, many are fixed!
Some outside lights were not working correctly, suddenly they are fine. The men's room mirror had been broken during the break in last summer, now there are really nice framed ones.  We have a new file cabinet (courtesy of Emerson UU and Ramon) in our conference room! How did that get there? Fire alarms are now working instead of chirping.  Two gentlemen, with the help of Gary and Griffin put together our beautiful new picnic tables! One recently spent all of a Sunday supervising the installation of a new Air Conditioner in the Conference Room and the replacement of the one in the Ballou Room. And there are so many more fixit items done without fanfare or announcements or noticing. Two very handy and committed members are responsible for much of the fixing—Willy Hoult and Ron Ruscillo! 
In addition they both serve in many other capacities: Willy, many years on Endowment, on the Friday Morning Covenant Group, and every other Sunday he is our Sound and Lights guru among many other ways. Ron serves on Sunday Service, Ministerial, Street Sign design, and Endowment. They are both often asked to pitch in and help and almost always say YES! Their expertise is invaluable and they are happy to share their knowledge. How lucky we are to have two such dedicated and capable members!
THANK YOU for your magic.