How are you the change you wish to see in the world? Step by step the longest march, can be won. It takes many drops of water to turn a mill. The struggles around the world for justice, peace and against violence can be overwhelming.  Where do we find the strength to carry on?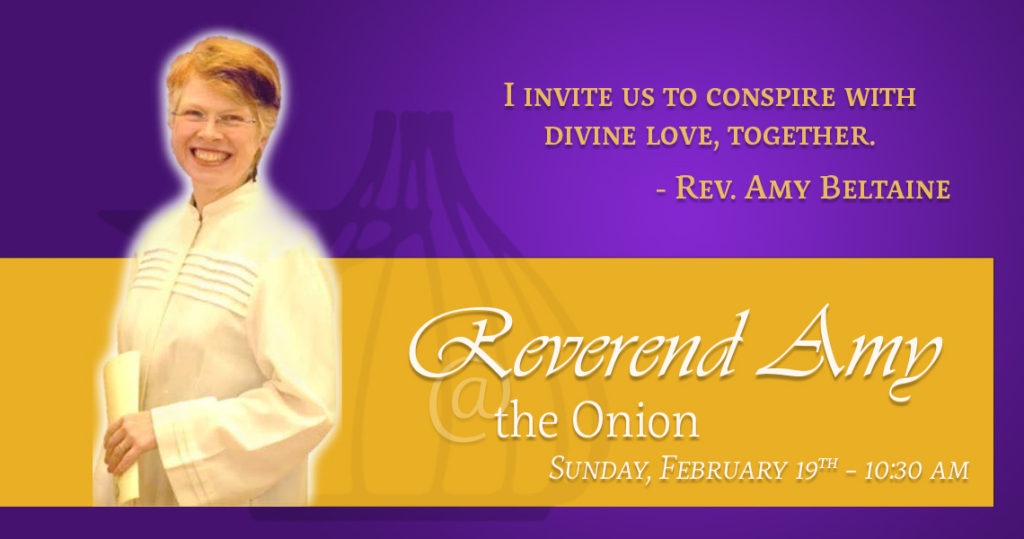 Reverend Amy Beltaine provides spiritual support for justice-makers through Sunday services, retreats, and spiritual accompaniment. She lives in Portland, OR with her spouse Thorne, a beagle and a cat. Amy serves as the president of the Covenant of Unitarian Universalist Pagans, the webmaster for the UU Spiritual Director's network, and as a board member of the League of Women Voters of Portland. She travels with her portable home, visiting UU congregations throughout the SW in the cool months and the NW in the warm months. Amy aspires to become a love ninja!
Learn more about Reverend Amy.