Onionaires Choir
Survive and Thrive! Spring Concert on Saturday May 18, 2019 at 7:00
Our choir, The Onionaires, is made up of 8 to 10 voices conducted by our director, Leigh Garner. The Onionaires' far-reaching repertoire ranges from madrigals, sacred and classical pieces, to folk, gospel, world music, and current UU fare. Newcomers are especially welcome to join in this fellowship of "heart and soul" as we help lead the worship services in song on two Sundays per month. Each year, our choir presents a special Holiday Music Service in December, and a Spring Concert in May joining with musicians and vocalists from the community to create a creative and diverse performance.
Rehearsals are held in our historic sanctuary, September thru mid June, each Thursday from 7:15 p.m. to 9:00 p.m. No audition is necessary. Voices and instrumentalists from the larger community are welcomed.
For further information please contact Director of Music, Leigh Garner..
Come join us in song!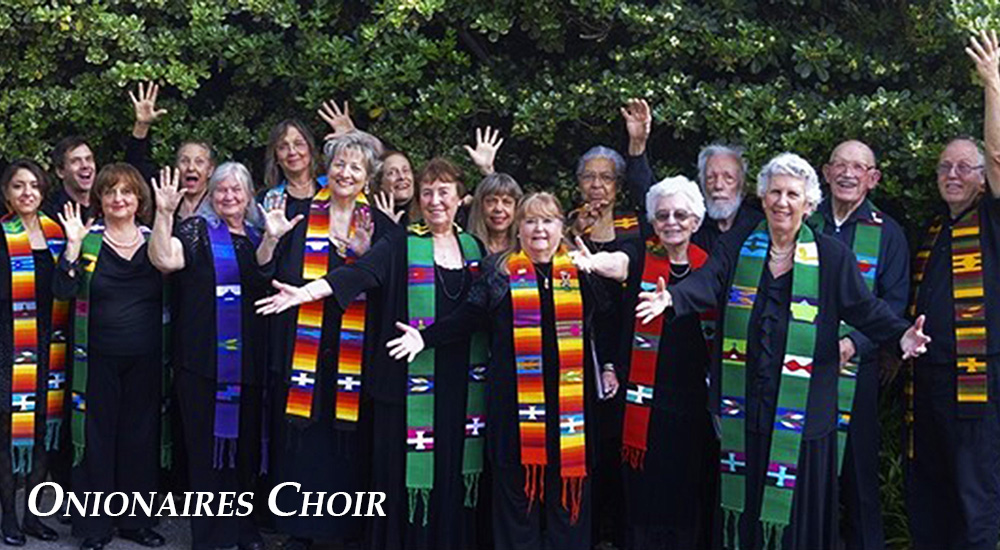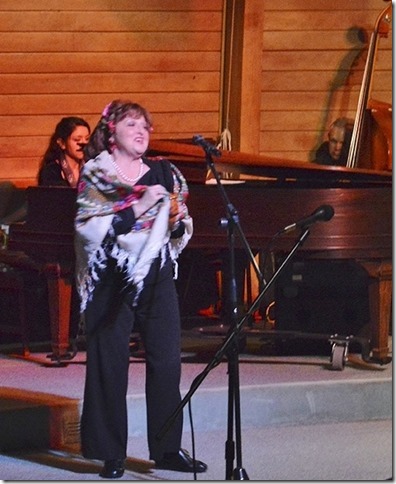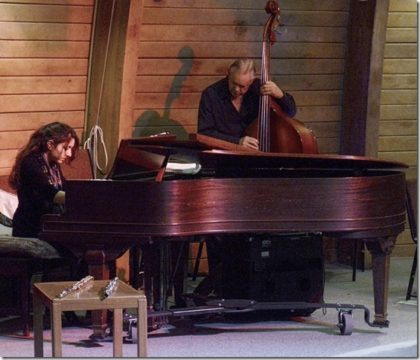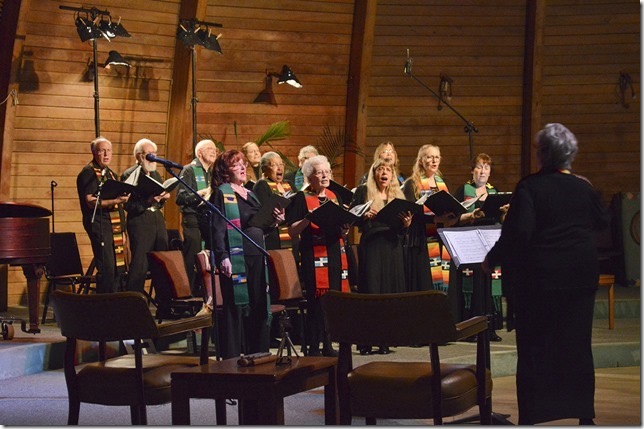 This slideshow requires JavaScript.
STEP BY STEP
Most of us would like to see the full staircase; to know just how
things will play out before we commit. What if the way is blocked
and our efforts seem to be for naught? As you read this there will
have been the official power change in Washington.
Uncertainty about the status of critical issues can plague us.
What can we rely on to help us focus or continue our progressive
march? Singing the journey together can make all the difference!
Thus, to summarize using our Singing the Living Tradition and supplemental song books:
[When I am Frightened] 1012 encouraging words can [Comfort Me] 1002.
[Morning Has Come] 1000 to America and we have been [Far Too Long, by
Fear Divided] 160. [We Are a Gentle Angry People] 170 who are
[Standing On the Side of Love] 1014. We will do [Everything
Possible] 1019 to [Turn the World Around] 1074. We know [Freedom is
Coming] 1035 as we use our [Fire of Commitment] 1028 in [Building a
New Way] 1017.
[We Shall Overcome] 169 [When our Heart is in a Holy Place]1008 and
all people realize [The Oneness of Everything] 1052.
In our ascent of the daunting staircase before us, we [Go Lifted Up]
1057 heartened that [The Earth Is Our Mother] 1073. This January
2017 [We Begin Again in Love] 1037.
Nada Te Turbe!! 1047
-Leigh Garner, Director of Music