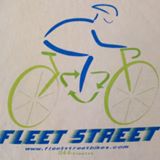 Our Nonprofit Focus this month will be Fleet Street.
"BRINGING HOPE AND HAPPINESS ONE BIKE AT A TIME"
Fleet Street, is a local nonprofit organization which is doing great work for community members. They clean and repair used bikes, both for children and adults. Most are distributed free of charge. Many of the bikes go to kids from families that can't afford them. Dana Sherman, Board Chair, and Steve Musnicky, Founder and President will explain the program through an audio-visual presentation. Fleet Street needs a steady supply of resources: bikes, replacement parts, funding, and capable volunteers. Please contact us if you'd like to get involved by donating bikes, parts, money, or your time.
Fleet Street is located at Pacific Lodge Youth Services, in Woodland Hills. Pacific Lodge is a residential facility for boys 13 to 18 years of age all of whom are in the juvenile justice system. Come learn Fleet Street and Pacific Lodge work together to repair more than broken bicycle. The troubled teens at Pacific Lodge are taught bicycle repair skills and are empowered through volunteerism to "Do well, by doing good".
In this way the young men at Pacific Lodge gain both practical skills and self esteem, rebuilding thier lives while rehabilitating bikes that will be donated to those in need including kids, the homeless, foster youth, and Veterans.
https://www.facebook.com/fleetstreetbikes/
http://fleetstreet-empact.nationbuilder.com/
https://www.facebook.com/Pacific-Lodge-Youth-Services-151787944858489/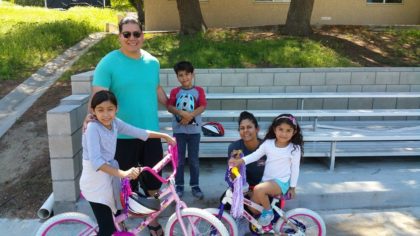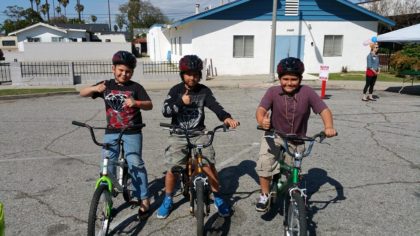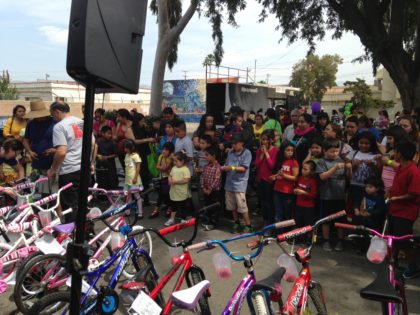 Topics: Adolescent Programs, Foster Youth, Juvenile Justice, Local Nonprofit, Rehabilitation, Residential Treatment, Volunteer