Elisabeth Mack, RN, MBA founded Holistic Caring in 2016 and bridges the gap between traditional and cannabis medicine as a concierge medical cannabis consultation service with clinical nurses helping educate, guide, and support patients with product choices, dosages, and timing.  She has much to share including her interesting search or journey that led to her profession today. Elisabeth is a CE education provider for the Board of Registered Nursing developing a cannabis medicine curriculum to train clinicians, and to teach patients how to approach cannabis in small groups emphasizing holistic and functional medicine.
Her background includes a decade in hospitals where she specialized in psychiatry, diabetes, and medical units. Elisabeth spent the 20 years prior to Holistic Caring in operations and sales management of several health insurance carriers (RSM of Anthem Blue Cross until 2015) and believes cannabinoid medicine offers our best chance at healing, comfort, and wholeness in a more holistic, economical, and empowering way.
She earned an MBA in Healthcare Administration, a Bachelor of Science in Nursing, and a Bachelor of Arts in psychology. She is a member of the Society of Cannabis Clinicians, the American Cannabis Nurses Association, and San Diego Women Grow.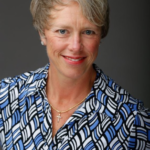 Topics: Service