Leigh Garner
Director of Music
Department: Programs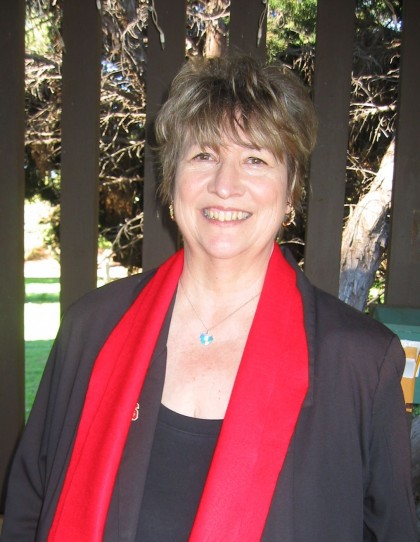 Carol "Leigh" Garner grew up in a liberal Methodist parsonage in South Phoenix where she was singing in the adult choir by age 11; leading songs at church camp and active in SNCC at her multicultural high school. She started on piano and added the flute, studying with the principals of the Phoenix, San Diego, San Francisco, Los Angeles symphony orchestras. A graduate of Stanford University (double major in history and music; Dean's Award recipient) and U.C.L.A. where she was a finalist in the Frank Sinatra Music Competition, Leigh has an extensive list of classical and jazz/pop performance credits to her name. She has had the pleasure of performing under the batons of Drs. Joseph Kripps, Sandor Salgo, Harold Schmidt, Aaron Copeland, Mehli Mehta, Clarence Sawhill, Mitchell Lurie, Roger Wagner and Margaret Hillis to name a few. Garner studied choral directing with Dr.Maurice Gerow; voice with Marie Gibson et al. Some jazz studies included classes with Joyce Collins, John Diversa and sneaking into jazz clubs as a young adult.
A founding member of the Los Angeles Women's Community Chorus, she also had an all-girl group, Sasparilla, then formed a politically active band, Creation City, with Lee Cronbach and Mel Wiggins that performed the L.A. original circuit and for many Human Rights Coalition and ERA rallies. Garner helped in the programming for the gay radio collective, IMRU, on KPFK and composed various themes for the show. She has worked with youthful offenders and some special education students through the Los Angeles County Special Schools and enjoyed teaching students from around the world while on the staff at the Lee Strasberg Theater. Other teaching posts include Mt. St. Mary's College Prep Program, Barnsdall Arts Center and John Hay Summer Program in the Humanities, Claremont College.
Leading church music has been a major part of Leigh's life. Here at SUUS she feels at home and is excited to develop even more creative uses of music in shaping compelling worship experiences.
The Burbank Leader published a feature article on Leigh in 2007.